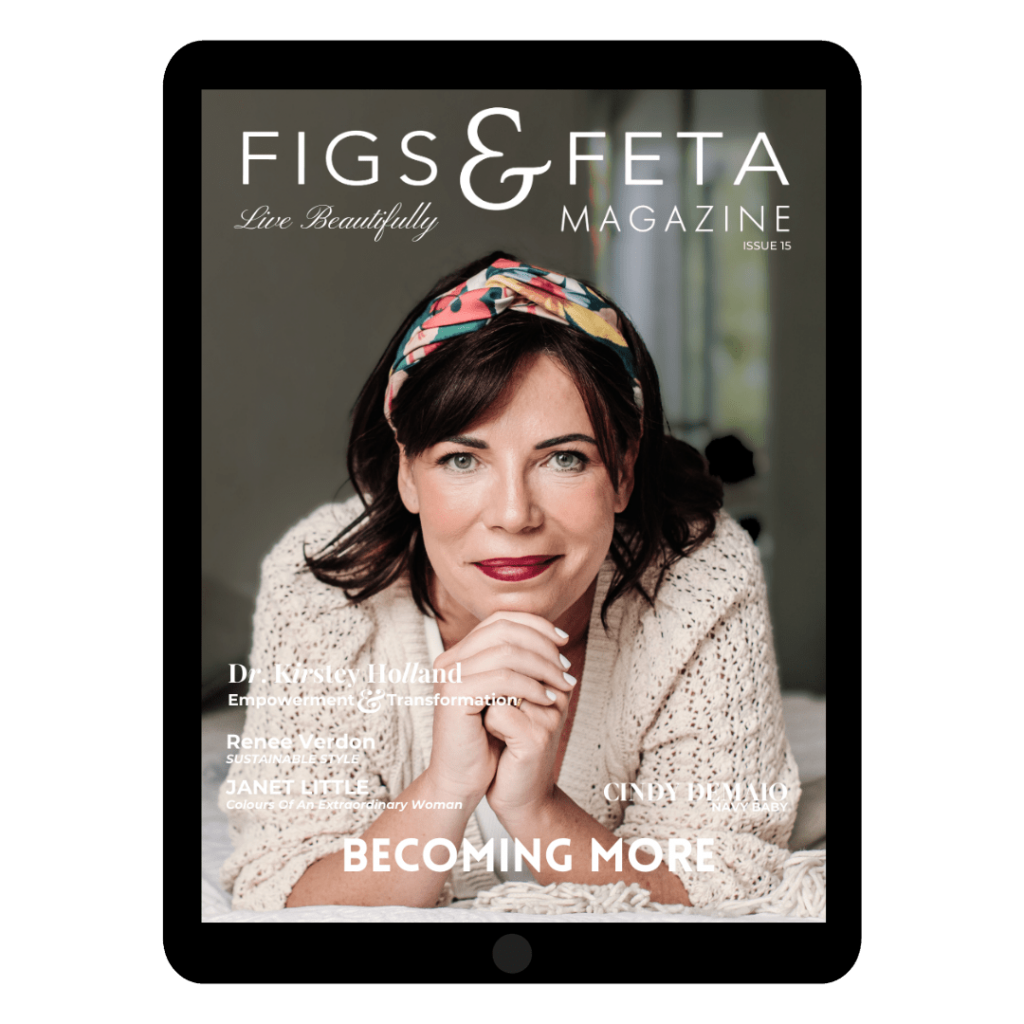 Best Selling International Women's Lifestyle Magazine supporting thousands of women SHAPE the LIFE they want!


Take a Look Inside Our Latest Issue!

Find yourself empowered and inspired by the imagery and stories of others, and you will be continually discovering new ways to cultivate happiness and success in your own life. With each issue, you're taking an essential step towards realising your goals and aspirations, creating a life of deep fulfillment and lasting joy.
Gorgeous interior projects created by Interior Designers, from home to office, from cottage core to modern minimalist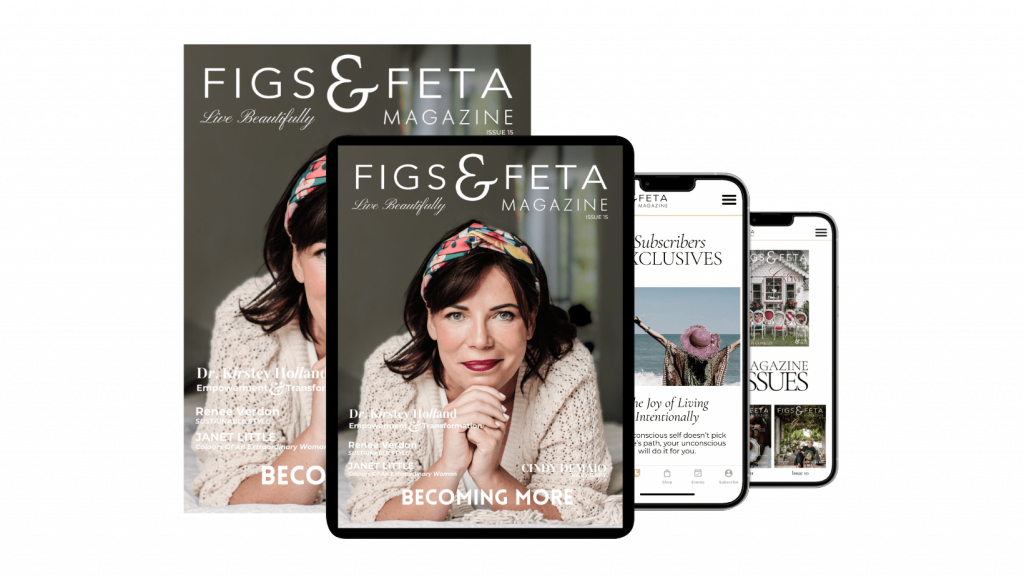 Unlock a World of Style, Culture, and Culinary Delights with FIGS & FETA Magazine!
Immerse yourself in a world of style, culture, and culinary delights with a FIGS & FETA Magazine subscription. Enjoy access to our complete library, filled to the brim with captivating articles, jaw-dropping visuals, and tantalising recipes that will leave your taste buds begging for more. Join the exclusive FIGS & FETA Magazine community today and unlock a treasure trove of inspiration.
Easy-to-follow, delicious recipes from breakfast to dinner prepared by cooks, authors, and recipe makers from all over the world.
Beautiful styling guides to ignite the interior designer and party planner in you, getting you ready to host your next celebration.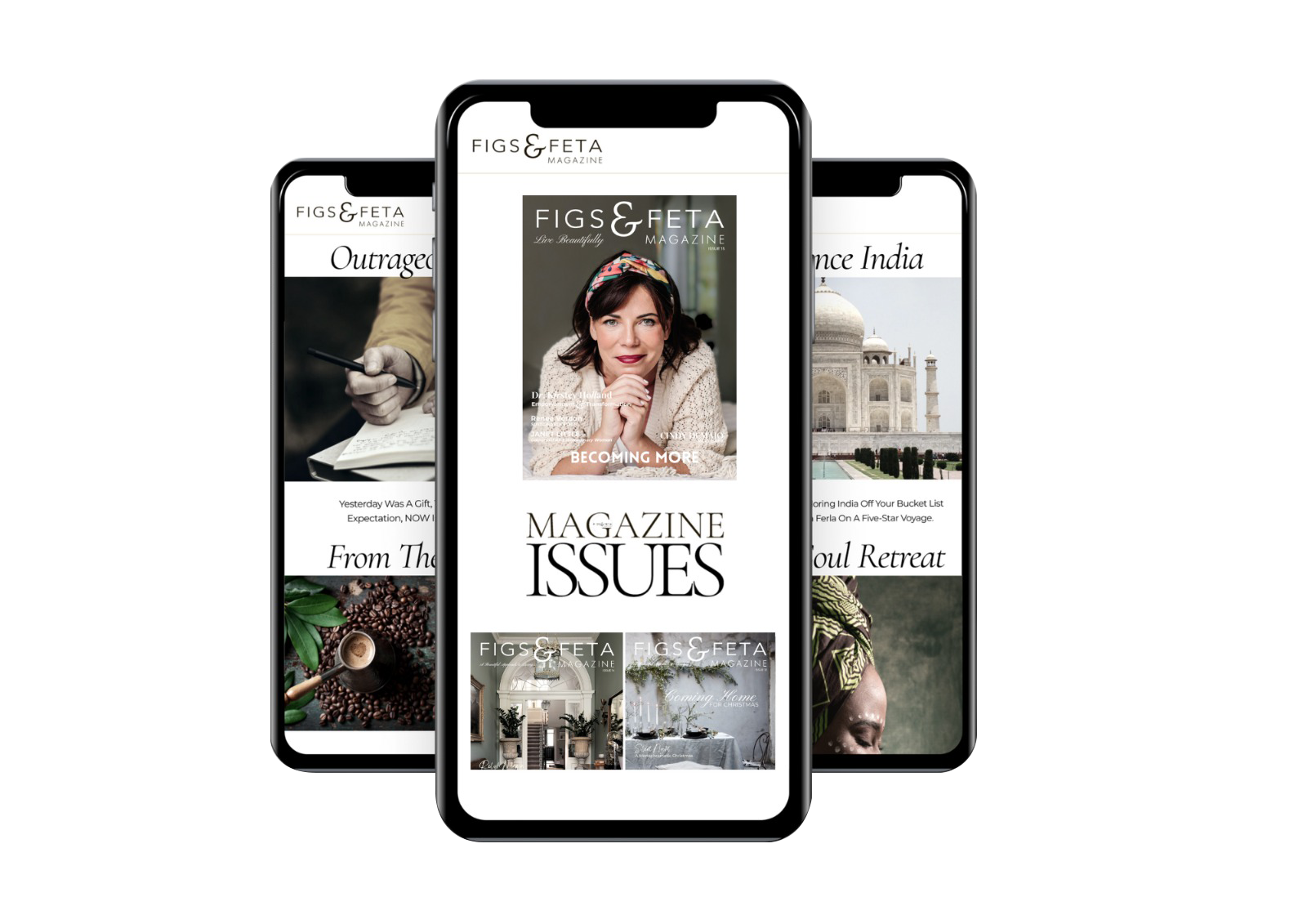 Discover a world of inspiration and empowerment that will make a remarkable difference in your life. Join the thousands of women already accessing our free app and unlock a wealth of content to help you achieve your goals and live your best life. Download now and start your journey towards a brighter future today!
Stories of empowered women who have conquered everyday life challenges and confronted real truths to follow their dreams. 
Real world advice from experts in different fields inspiring you to courageously live a lifestyle that promotes health and positivity. 
Destinations around the world that will expand your horizons, create meaningful memories, develop your resilience, and stimulate your mind and creativity.
Practical hacks that will shift your mindset about wealth. Believing that "money is energy" can help you attract financial abundance into your life. 
Up-to-date style guides that will build your confidence and help you express your unique personality through clothes that fit well.